Love and Heartbreak (pages 8,9,10)
Love and Heartbreak (pages 8,9,10)
Continuing my Love and Heartbreak pages, I personally love trying to find new twists or approaches to typical scenarios when I make my comics. I dunno, I guess deep down I want to try something different whenever I can.
Page 8 was a naughty joke which sounded better when shared rather than read.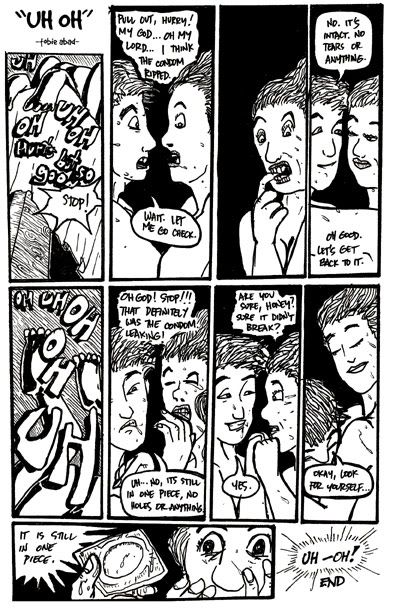 Page 9 on the other hand was a love rant inspired by a comic called
Stupid Comics
by
Jim Mafood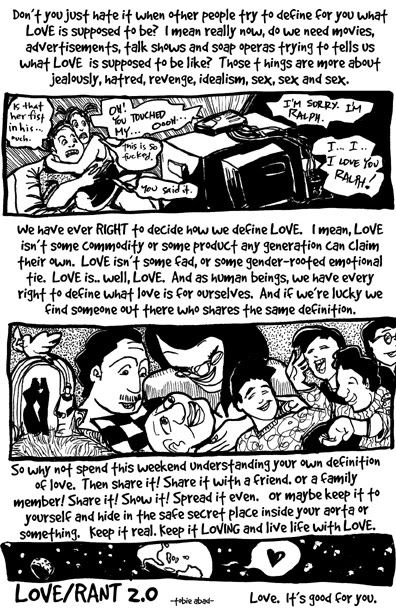 Page 10 was a humorous
ZsaZsa Zaturnnah
(by
Carlo Vergara
) homage once again. As well as a joke inspired by some guy I know who seems to have more focus collecting toys than other more... mature concerns, so to speak. But hey, everyone deserves to find their own happiness eh?